WHY DO YOU NEED A SAFETY COVER?
Protection for family, neighbors and pets during the entire off season
Looks MUCH better than a "water bag" type cover
Can't fall into the swimming pool like normal covers
Keeps leaves and wind blown debris out of the pool
Rain water just passes through it preventing the "green swamp" look
Can be easily removed at any time for pool service
Lasts for years. Actually saves money over time!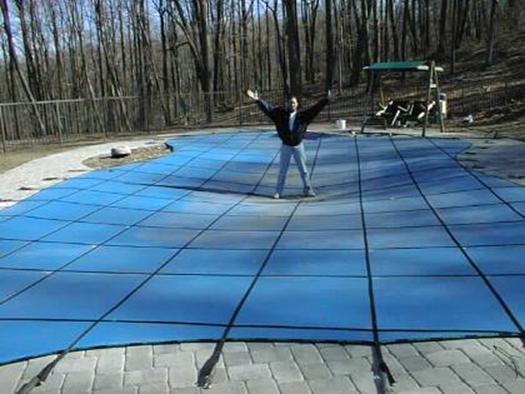 We offer Factory Trained, Professional installation.
For a free estimate or more information ; please fill out the form below.